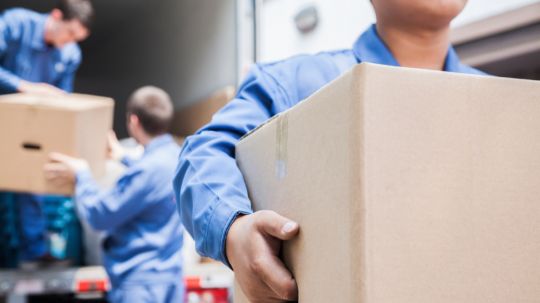 Discount Moving & Hauling LLC - Baton Rouge, LA |
Long Distance and Local Movers near Baton Rouge, Louisiana
After 25 years in business, Discount Moving & Hauling LLC is proud to extend our services to Baton Rouge, Louisiana. When you find yourself in need of a local mover to help make your transition a little easier, our team is the business for the job.


 Whether you are moving a bedroom of your home or an entire office, our experts in Metarie, Louisiana are the team for the job. Each of our crew members has been with us for 15-years or more and are well-known for trustworthy and dedicated services. We are a perfect fit for you because we guarantee 100% satisfaction and reliable moving services. Are you a business owner or manager that is in need of a commercial moving company? We offer premium services that help our customer move just a little less hectic. Our team uses the best packing tape, shrink wrap, and blankets to ensure a damage free move. Are you planning on hiring a local moving company for the transition between your current residence and your new home? At Discount Moving & Hauling LLC we are proud to offer free estimates and stand behind it, unlike many of our competitors who add hidden fees.

We proudly service local moves when you are looking for quick relocation of your things. With each trip our house movers ensure that every truck is loaded meticulously, to ensure a safe and damage-free ride. In addition, we offer long distance moving services as well. When you are looking to relocate your home or business to an outside city we can travel two hours ahead to ensure prompt arrival. With long distance moving our cost will reflect the length of time and hotel stays when required. Rest assured when you choose Discount Moving & Hauling LLC as your premier moving company you will never be disappointed. With our 100% satisfaction and 99% success rate for non-damaging moves, we are the best team in the Baton Rouge area.

If you live in the Metarie area and need a reliable moving service for your home or office, contact Discount Moving & Hauling LLC right away at (504) 215-8529. One of our friendly associates will be glad to assist you in your time of need, and schedule your free estimate!