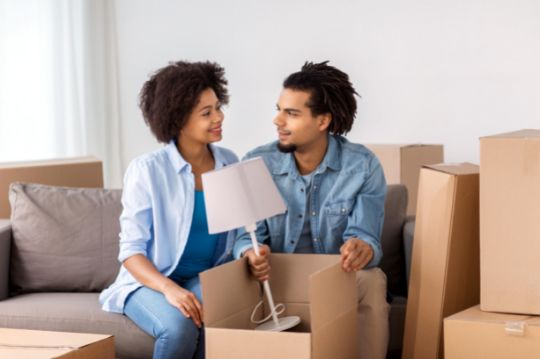 Discount Moving & Hauling LLC - Mandeville, LA |
Long Distance and Local Movers near Mandeville, Louisiana
Are you currently living in the Mandeville area, and in need of an honest moving service to help you relocate your home or office? At Discount Moving & Hauling LLC we are proud to offer our clients with incredible results on their professional moving service needs.

We established over 25 years ago, and our company has provided customers of Metarie, Louisiana, Mandeville and neighboring cities with the most incredible moving services. Each of our furniture movers is skilled and guaranteed to provide you with 100% satisfaction every time.

As your leading provider of local moving services, we utilize our tools and equipment to ensure each job is performed correctly. Whether you are relocating your office within the city or you are moving homes out of town, we can help you! Many residential clients seek our moving services because we offer a flat rate before we begin moving. With over 500 blankets in our possession, we are guaranteed to protect your valuables for a safe and damage-free move.

Unlike many of our competitors, we also offer service for commercial moving as well. If you are relocating your office desks, chairs, filing cabinets or other office furniture, we can assist you in your time of need. With our long distance moving, we can help you relocate out of town with ease. Our hassle-free long distance moving allows you to deal with other variables of your move, without worrying about your things. You can expect a cost that is reflective of long-distance travels like length traveled, gas, and hotel accommodations if needed. Many clients seek our services when they are looking for an honest and affordable company. You can guarantee that each of our reliable movers will provide you with the best results.

If you are living in Mandeville and need professional movers, choose Discount Moving & Hauling LLC as your top provider of local and long-distance moving. Call now at (504) 215-8529 to schedule your next appointment and ensure a hassle-free moving process!